Paris Captation des données
On Friday 27 April 2018 from 19h00 to 21h00.
La Maison du Libre et des Communs, 226 rue Saint Denis, Paris, Île-de-France
Le projet Nothing to hide (https://mamot.fr/@nothing2hide) vous propose un atelier spécial sur la captation des données !

Les données personnelles sont le carburant dont se nourrissent les services en ligne gratuit que nous utilisons au quotidien.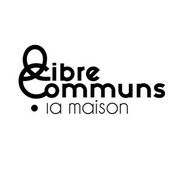 Dans une première partie pratique, nous pourrons voir les informations que Facebook, l'une des plus belles réussite en matière de captation et monétisation des données personnelles, possède sur chacun d'entre et nous les analyserons à l'aide d'outils "automagiques".
Nous ferons ensuite un panorama des différentes approches autour de la revente des données personnelles de la plus libérale, la revente consentie, à la plus extrême, embrasser une carrière de crypto-terroriste, en passant par une approche inspirée du monde des communs.
Avec du Gaspard Koeing et du Evgueny Moerosov dans le texte.
Informations
Website

Contact

Tags