This event is part of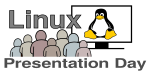 Paris Le MOCA Festival
On Saturday 25 May 2019 from 12h00 to 13h00.
École Nationale des Beaux-Arts, 14 rue Bonaparte, Paris, Île-de-France
Le MOCA est le rendez-vous dédié aux professionnels des cultures africaines en France.
Pour la 4ème édition cette « market place de la création africaine » propose 3 jours de conférences, de networking et de festival.
LE MOCA, forum des cultures d'Afrique.
Initié par le Centre des cultures d'Afrique (CCA) la 4ème édition de cet événement aura lieu du 23 au 25 mai 2019 à Paris, au Centre des cultures urbaines La Place et à l'École Nationale des Beaux-Arts de Paris, en partenariat avec le Ministère de la culture.
Le MOCA rassemble une fois par an les créateurs, les entrepreneurs de la culture, le public et les décideurs venus d'Afrique, d'Europe et du reste du monde, autour des enjeux, des opportunités et des innovations qu'offrent ce secteur d'activité.
Focus digital de 12h00 à 13h00 : Myriam Criquet Présidente d'API : Action of Public Interest et Pascal Arnoux Président de Montpel'libre présenteront les interactions entre la France et l'Afrique et parleront de Culture Libre, Jerry Party Emmabuntüs, Linux Présentation Day.
Jeudi 23 mai au samedi 25 mai 2019
École Nationale des Beaux-Arts 14, rue Bonaparte, 75006 Paris
Centre des Cultures Urbaines La Place 10, passage de La Canopée, 75001 Paris
Informations
Website

Contact

Tags